Corporate Profile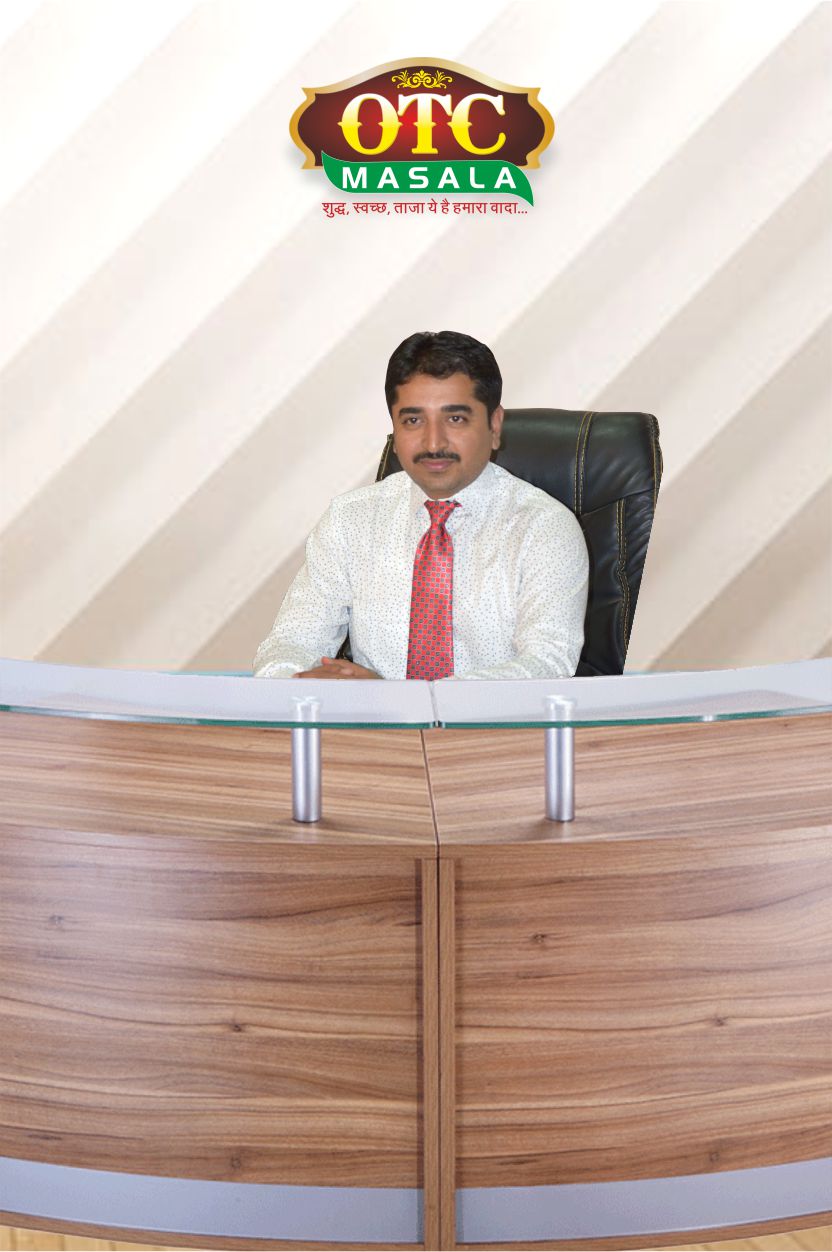 Indian spices have been famed throughout the world since times immemorial and have been closely associated with cultural traditions, magic, preservation,medicine and embalming.Spices of india have found mention 7000 years ago in the ancient civilisations of Egypt,Mesopotamia, Sumeria, Arabia and China, far before the Greek and Roman civilisations came into being, In fact, India's history has been re-scripted by the Europeans quest for our famed spices.
At OTC we understand the splendour that Indian spices have stood for through many millennia and count ourselves amongst the custodians of this great heritage. For half a century, through the purity and quality of our spices, we have reiterated the sobriquet of 'Spice Land' for India. Our business footprint and loyal customers across the world are our testimonials for consistently delivering the finest grade of spices in multifarious forms year after year.
With the philosophy of 'reaching our customers heart through their taste buds', we at OTC have been successful in taking the Indian spices and taste to millions of homes across the globe. We take pride in the fact that OTC has established India's heritage across the world through Indian food, the Indian way.
The brand OTC has been a pioneer in many food related offerings ranging from basic masala's to Blended Spices.
INFRASTRUCTURE
The Foundation of authentic Indian flavours
The administrative office and production hub of OTC MASALA is located at MANDVI Kutch & UMERGHAM GIDC,. OTC MASALA has spacious, sophisticated and ultra hygienic plants spread over a span of 20000 sq.ft& The finest of Indian machines with a cleaning and processing capacity of more than 20,000 kilograms every day,work to meet the global spice market demands.
The entire process from procurement to processing is handled by a technical team of world class quality control experts. All products are packed to perfection under strict hygiene conditions. And finally, every pack is subjected to multiple quality checks before dispatch.
We have been awarded an ISO 22000/ HACCP/ AGMARK/ certification for the best food safety standards.
EXPORTS...
OTC enjoys market leadership in Basic Spices. Whole and Powder Spices, Blended Spices, Instans Mixes, Indian Groceries, Pickles, Chutneys, Papad, Khakhra, Frozen Vegetables (IQF) & many other food categoties and ranks amongst a few brands that have a nationwide presence in the organized sector in India. We at OTC have always preserved our originally, value & tradition in all our products ever since in started as a small unit in ahemedabad, Gujarat. A small step became a giant leap in no time. But there was a binding force, a commitment that helped us keep our promise of Purity & Freshness in our products for all these years. Our philosophy of "reaching a customer's heart through quality" has enabled us to spread the rich Indian heritage to millions of homes around the globe.
Our Products pass Sudan & Aflatoxin tests which are the initial requirements for the International marketplace. Each and every of our Products is inspected and analyzed in our agmark approved laboratory as well as some of them at the Spices Board of India's (A Government of India Enterprise) laboratory before it is shipped. The aim has always been to make OTC a leading household name in the Domestic as well as International Spices & Food Markets. We are also an ISO 22000-2005 food safety certified organization with an inclusion of HACCP from the BUREAU UKAS,(UK).
Best quality and taste is a global demand, and it is no wonder that OTC is exported in more than 8 countries with a range of 100+ products, across the globe which include the USA, Canada, U.K., China, Japan, Sinfapore, Australia, New Zealand, U.A.E., Qatar, Moxambique, Kenya, Uganda, Reunion (France), Angola, Republic of South Sudan, South Africa, Asia Pacific Middle East & Africa regions.
We are into Private Labeling for some famous brands like GULF GARDENS, DEBINOR, STAR ENTERPRISE. The Company plans to increase its overseas presence, in view of its growing acceptance in more and more countries. We welcome our business associates who can import and distribute OTC Masala products in their own territories, by offering exclusive distribution & exceptional business opportunities.
OTCSPICES Private Limited. is a leading producer and procesor of Basic spices, Blended Spices etc.Quality is the prime agenda at OTC. Good and healthy product range is what we believe in delivering to the society. Spices touch every section of the society as well as age groups. These deliverables have to be essentially of top quality and produced of good processing practices. OTC has applied and have been awarded all the required quality certifications at the national & international level.